NEW RELEASE AVAILABLE NOW!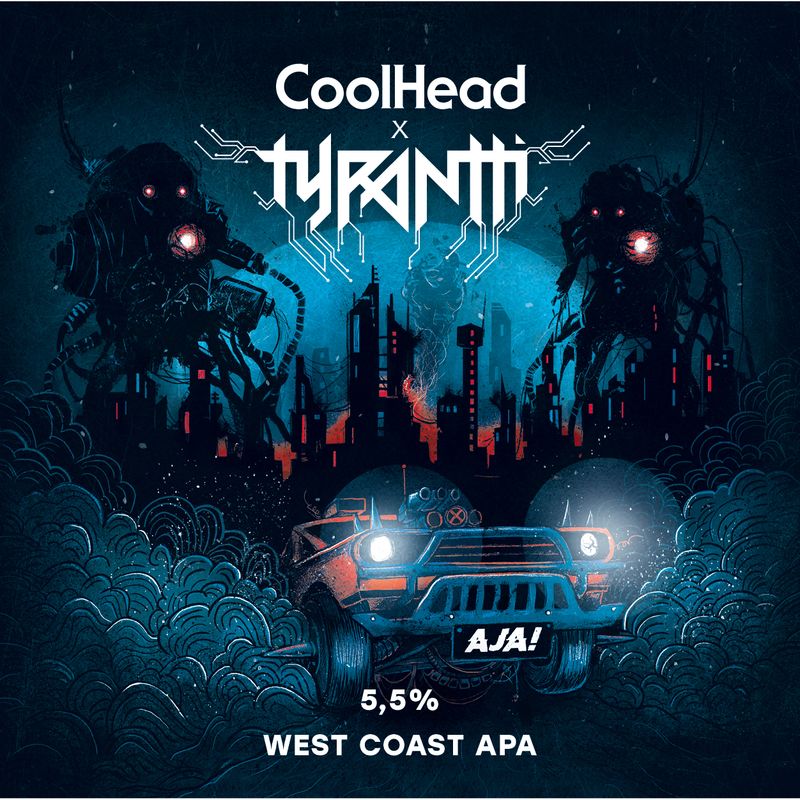 Aja! West Coast APA 5.5% 0.33L
Aja! is a West Coast APA brewed under the influence of Helsinki's famously dangerous heavy metal band TYRANTTI.
Generously hopped with Simcoe, Cascade & Waimea, this APA gets its name and inspiration from Tyrantti's fierce new track "Aja!".
Ingredients: malted barley, hops
VEGAN
€3.65
Order here
We at CoolHead are thankful for support and purchases of any size - these are trying times for any industry and we are happy that you have decided to help us.
Our online shop has completely digital support and purchase options, such as gift cards and brewery tours which you can redeem later when the situation is over.
Ordering beer works with a minimal contact policy as well - you or a friend can pick up the beers prepacked during our opening hours anytime after receiving a confirmation email from us.